This post may contain affiliate links, which means if you click and/or make a purchase, I may earn a few cents at no additional cost to you. Any products gifted by a brand will be marked "c/o." Thanks for helping make this blog possible! <3
Happy Monday, friends! Today I'm super excited to have Hannah aka The Outfit Repeater guest posting! If you don't follow her blog, you MUST! She serves up some amazing thrifted outfits and has an amazing sense of style. Plus she has an affinity for the 80s and her collection of stuff is so enviable – eye candy for days. Make sure to check out Hannah's blog, The Outfit Repeater, and YouTube channel for tons of awesome outfit inspiration and nostalgia inducing thrift hauls.
Take it away, Hannah!
Note: Today is technically supposed to be a small goals day, so look out for that post tomorrow!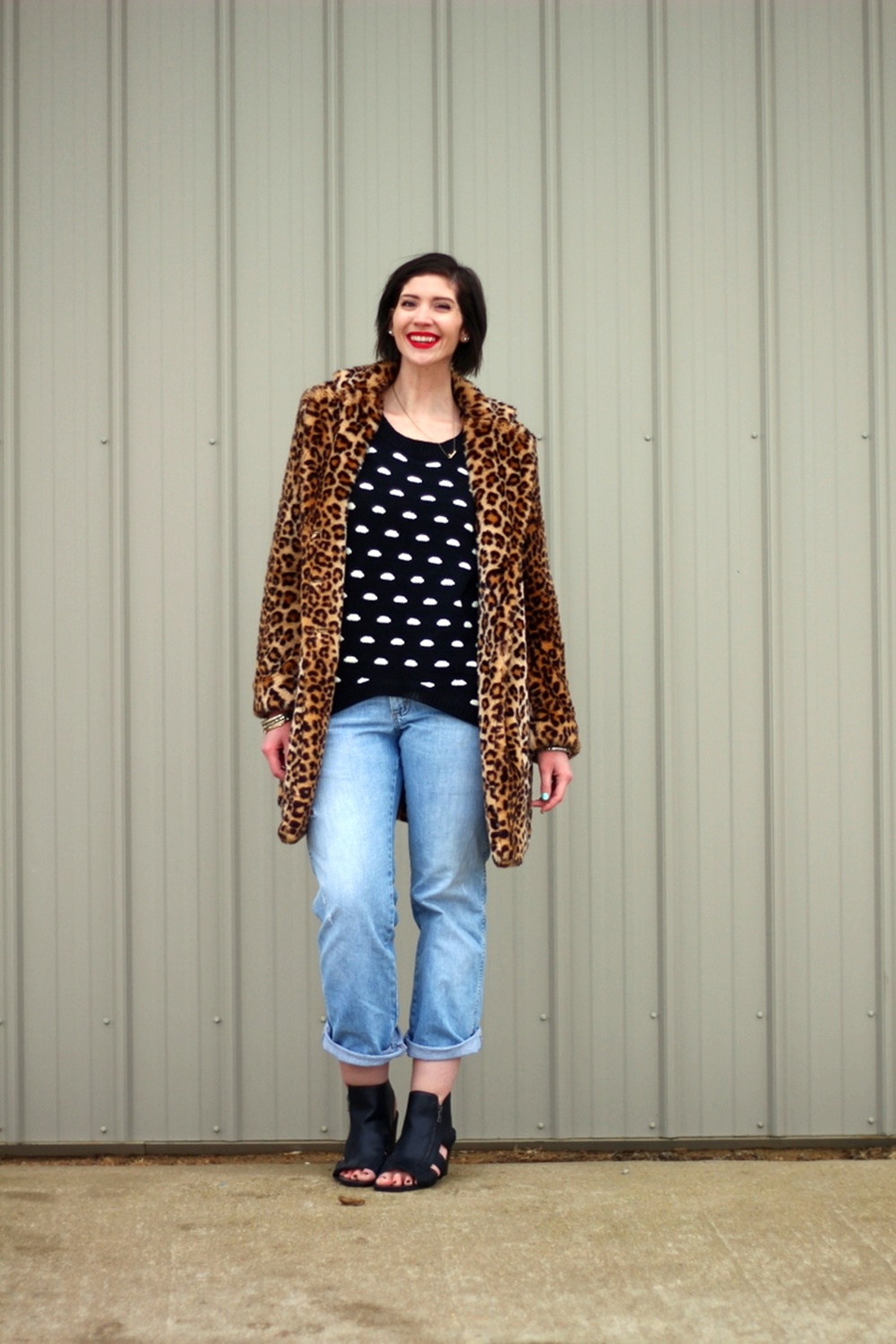 If you think sweaters are just for lazy days, think again! I'm a firm believe that "cute" and "casual" are not mutually exclusive.
As an outfit repeater, I'm always searching for pieces that have mondo repeatability. One of those things for me is a sweater. They're the perfect item to throw on with leggings for wearing around the house, or to dress up for an evening out.
Let me break down my look and show you how easy it is to make a sweater look cool!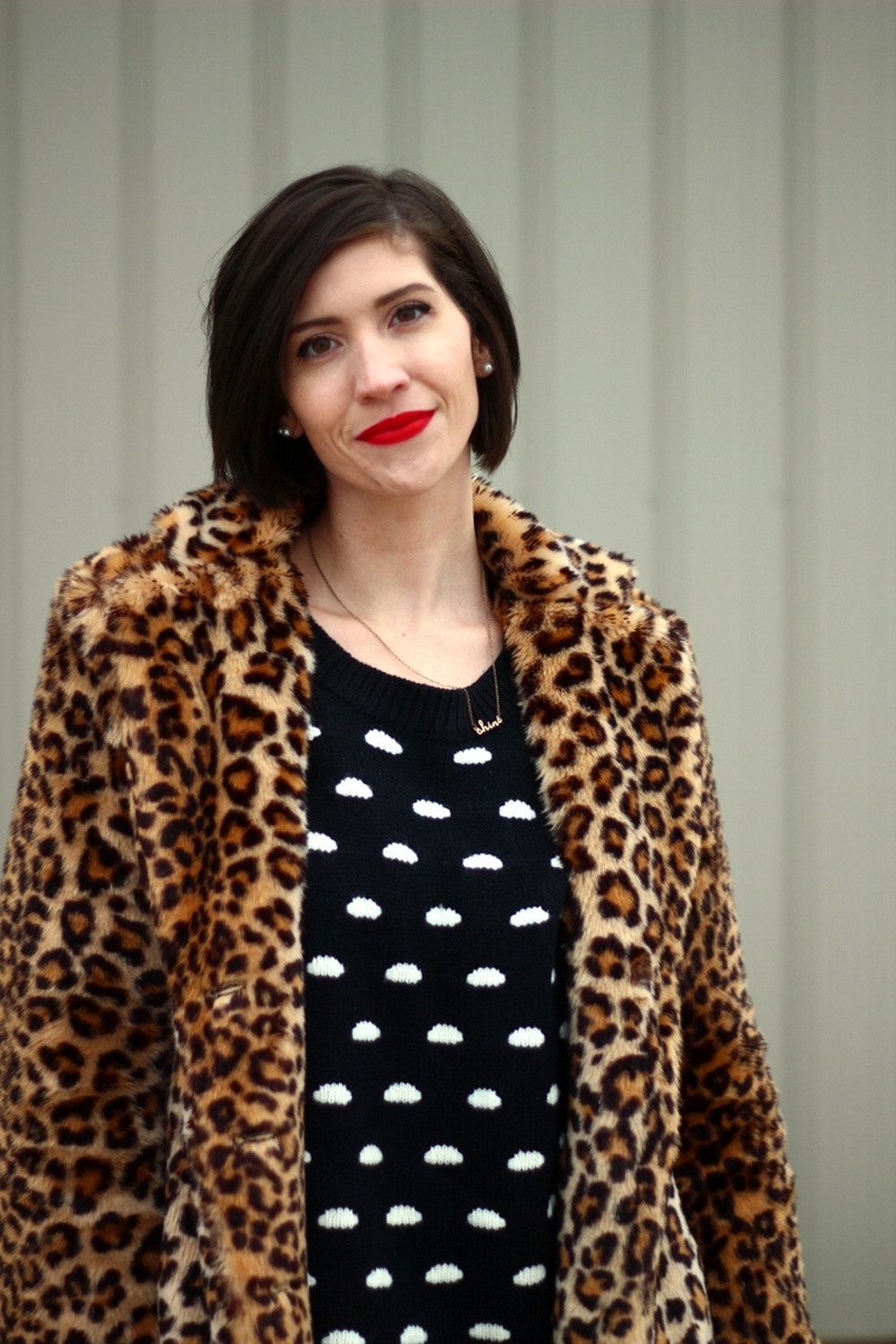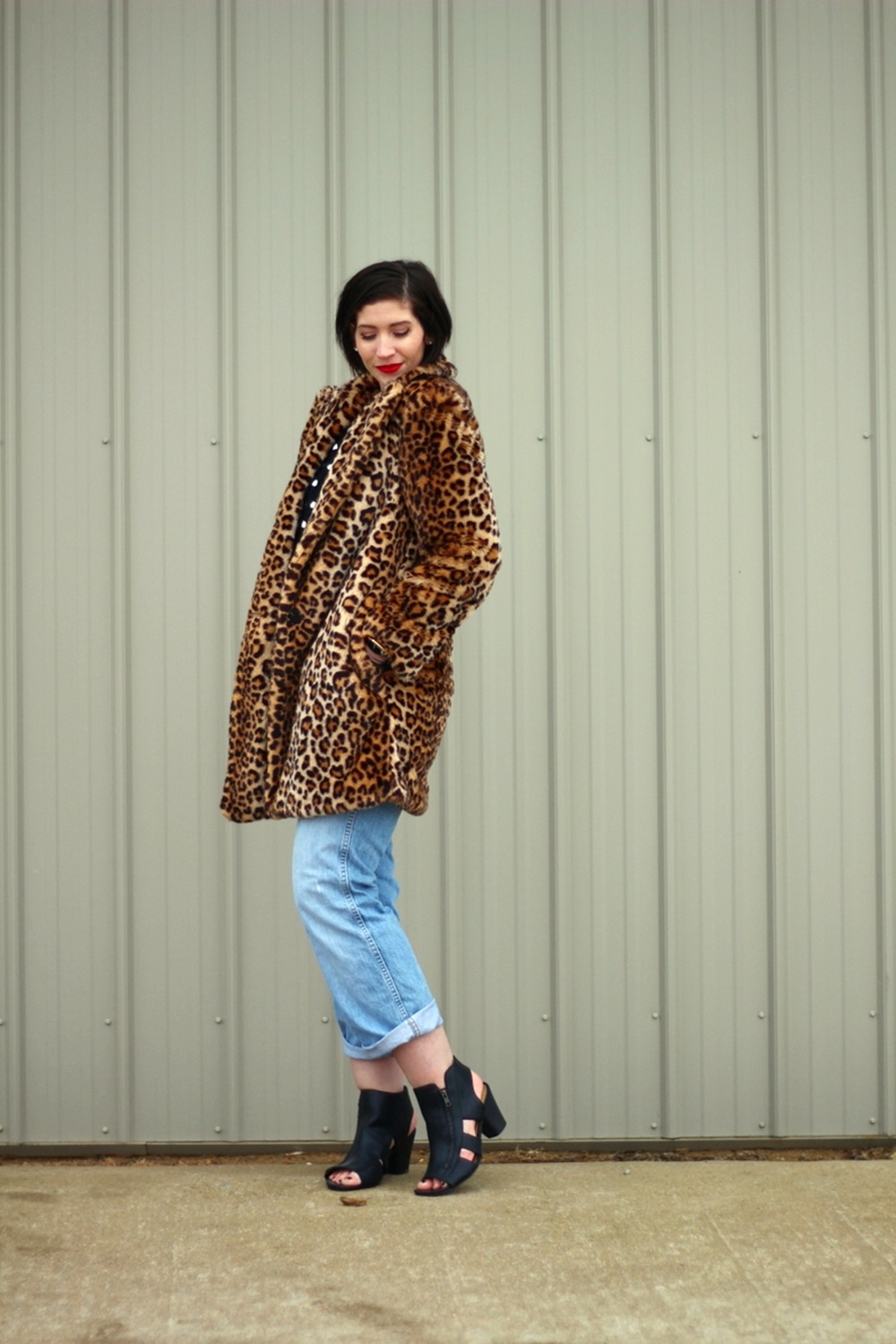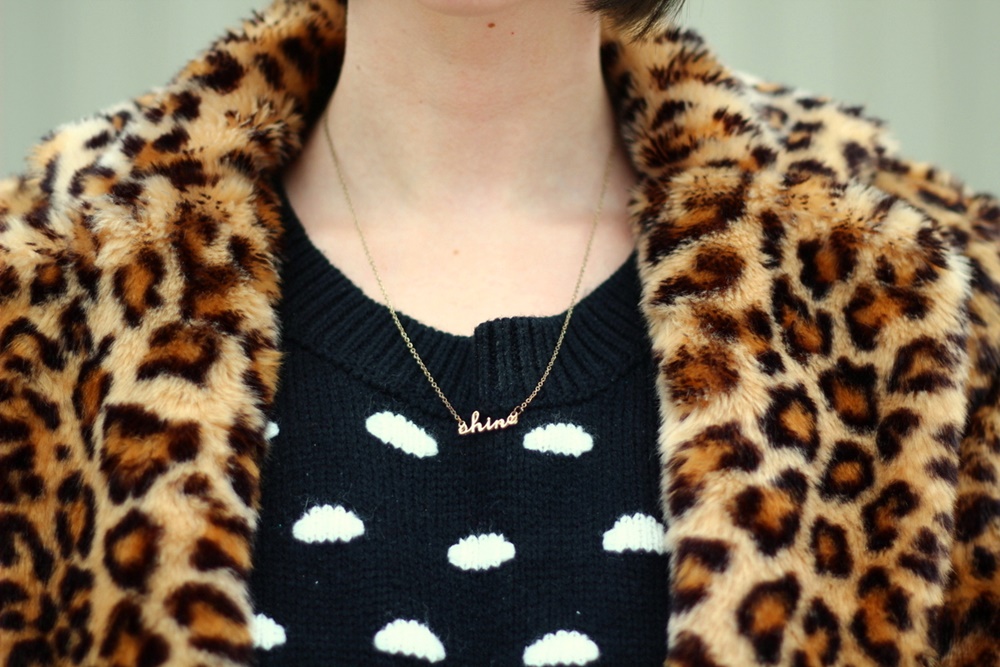 The sweater I chose for this outfit is a favorite of mine that I thrifted. It works for street clothes because it's got the perfect amount of slouch and a fun pattern to boot!
To play off the pattern, I added my leopard print jacket because leopard print goes with anything. I love the pattern mixing going on!
And lastly are a pair of boyfriend jeans that every cool girl should have in her closet. I rolled up the bottoms of mine for a few extra style points.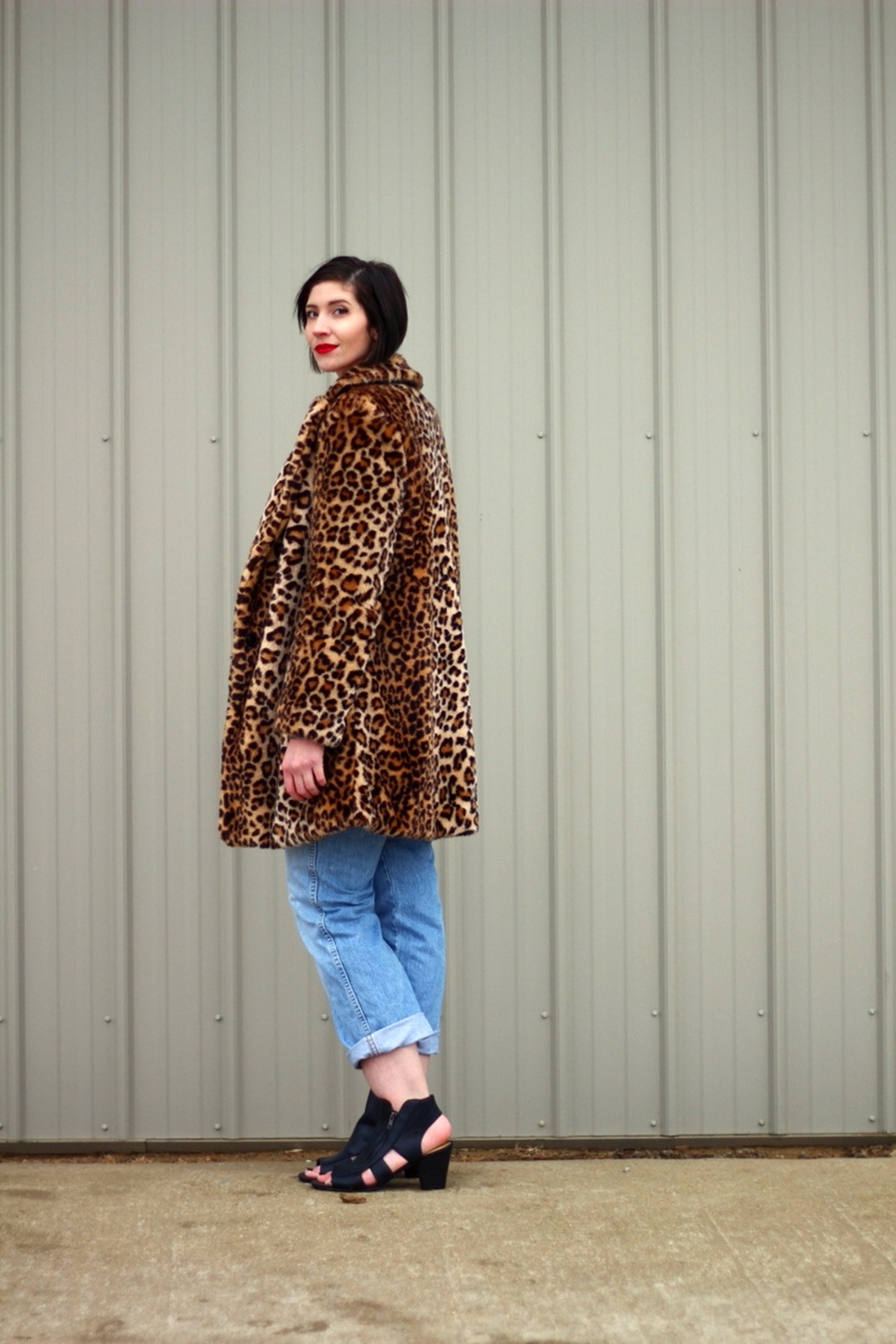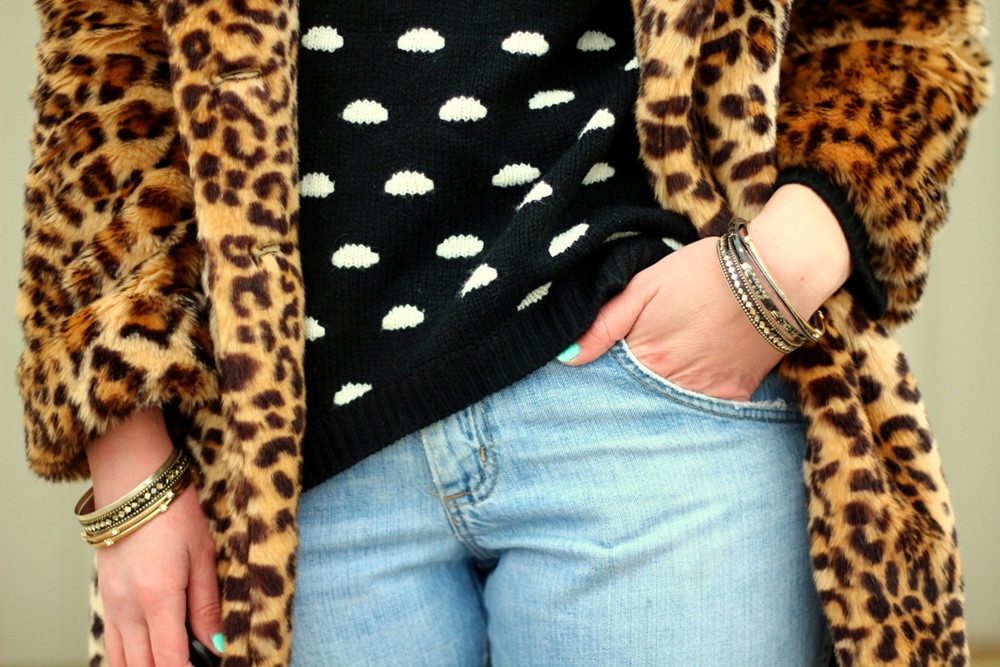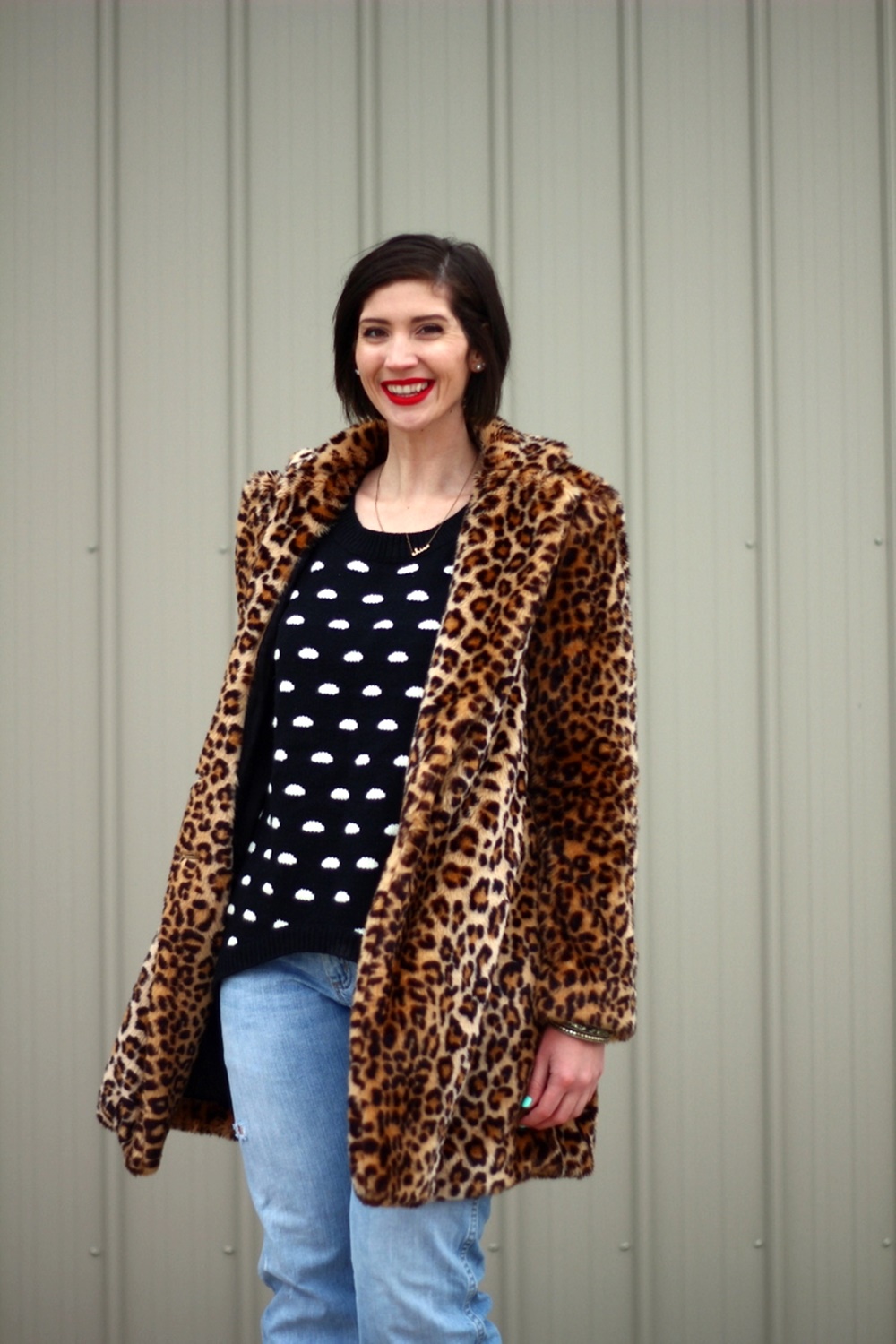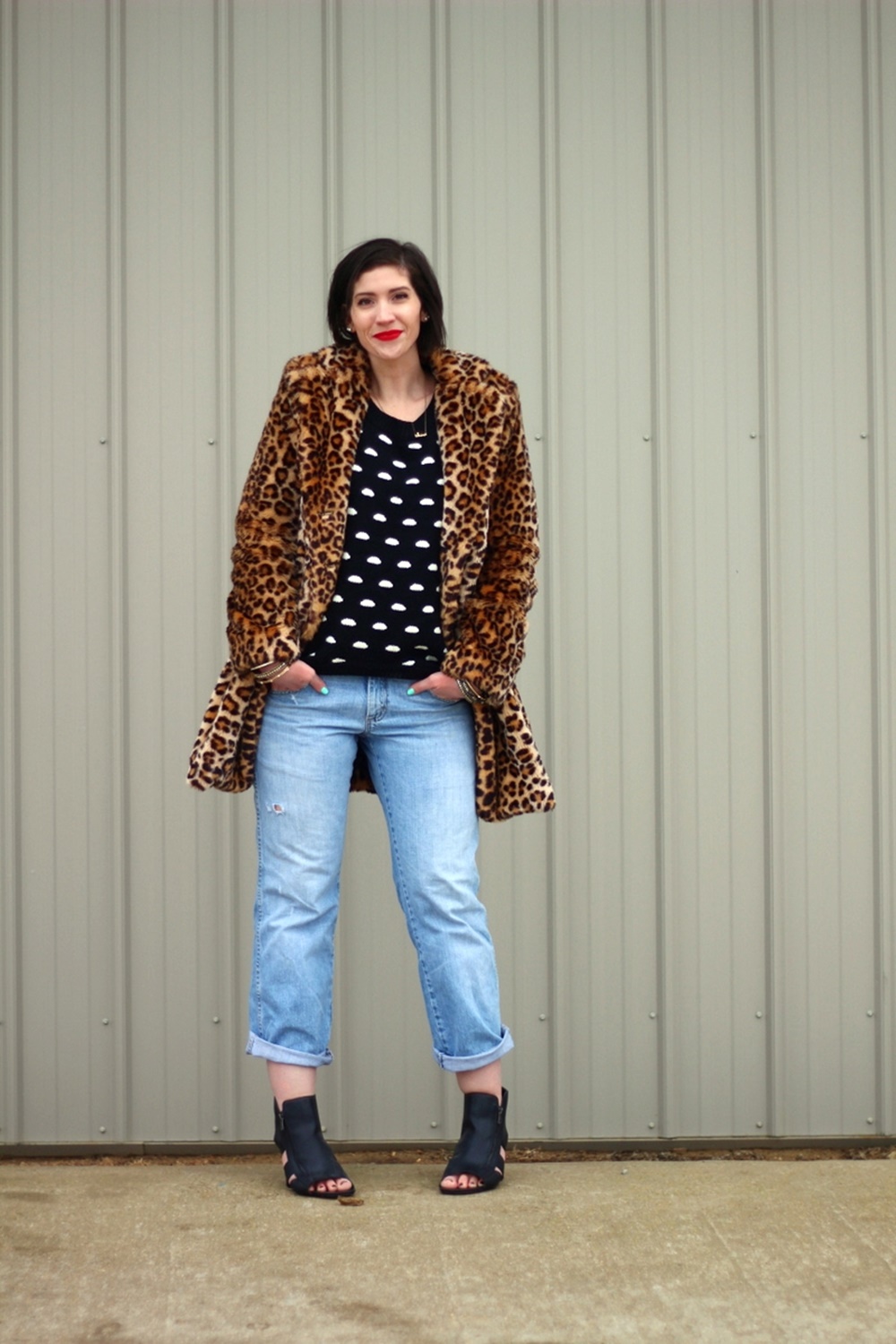 Put it all together with some comfy heels and a swipe of red lipstick and you have yourself one rad ensemble!
Next time you need a going-out look, why not reconsider your "frumpy" sweater? If you're interested in anything that I'm wearing, be sure to visit my blog for complete shopping links.
Thank you to Valery for letting me take over her blog for the day! I hope you had as much fun as I did. 🙂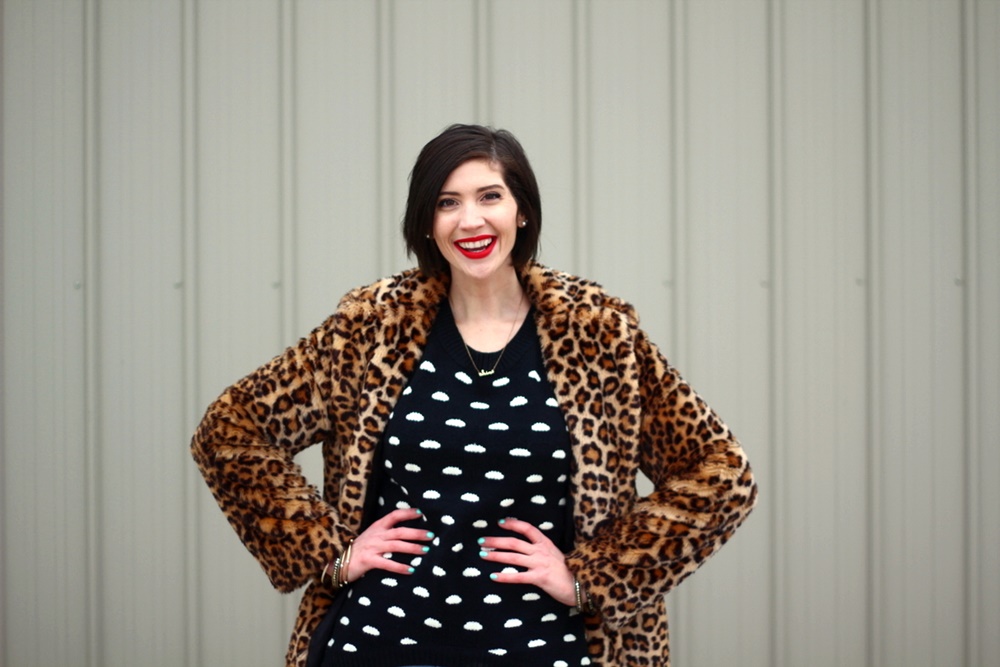 Thanks again, Hannah! You're the best!
xoxo
Valery